Is now in all the italian news-stand "Gente" Magazine Genuary 6 2006 N.56
From Page 40 to page 45 e very nice interview and immages named " la Fantastica Narni", the magic wardrobe open the door in umbria ....
The interview are by Sara Recordati

the photos by Massimo Sestini.
Thanks to the Gente's Journalist and to the boys and girls that partecipated.
The for italian Peter, Susann , Edmund and Lucy are : Andrea,FilippoMaria, Noemi e Vera.
Thanks also to Laura Luna, Roberto Nini, L'architetto Cerasa ,Giuliana Fainella , Annie Tujague e l'Assessore Laura Bobbi . Thanks also to Salvini Lauretta teacher of this students.
If you like to know more see at the italian magazine "Gente".
Photos by Mariangela Fortunati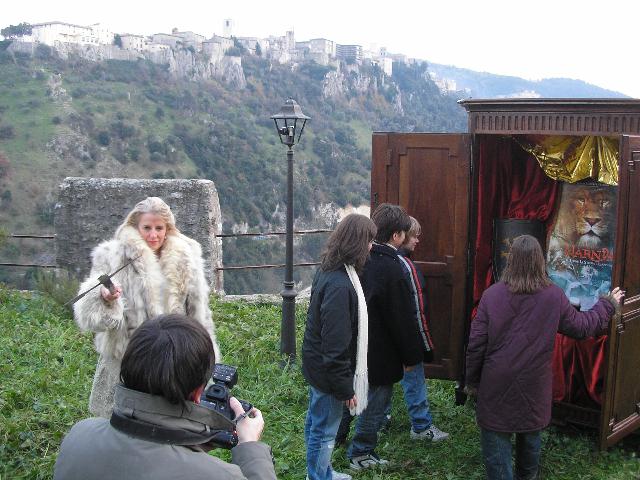 some immages from Narni town in Umbria.
Many others immages about the Class 2b of Elementary School " A.G Garibaldi" from Narni and Abby of San Cassiano, more Landscape about Narni and Narni underground.